Meet the Asheville artist hooking new creations out of recycled wool and second-hand materials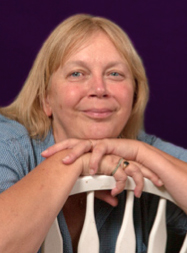 The first time I really became aware of hooked rugs was while playing on a rug my grandmother made for her dining room (photograph below). Even as a little girl, I was impressed by intricacy and the beauty of the rug. It was lovely! Though it was the only rug she made during her life, it inadvertently was the catalyst, years later, for my interest in hooked rugs. 15 years ago, after I hooked my first rug using a kit, it became a passion.
The wool my grandmother used in her hooked rugs came from "fillers" used in the paper mill where we lived.  Once these fillers were no longer usable, they got rid of the wool. My grandmother collected it, dyed it (a long and complicated process) and cut it into strips. It was the only rug my grandmother ever hooked.

I continue to use recycled wool to this day, finding it mostly in second-hand stores. Occasionally people give me old wool blankets they no longer need. I'll take anything and put it to use!
With recycled wool, a strong  backing for the foundation of the rug, a good design and lots of persistence I've created pieces of hooked art that I've been fortunate enough to have grace people's walls, floors and homes.
My work is displayed in galleries and small businesses throughout Asheville and Western North Carolina. I also take commissions from people who want something made for a particular area or a particular person(s). It has been almost humorous how, as soon as I complete a project, someone buys it.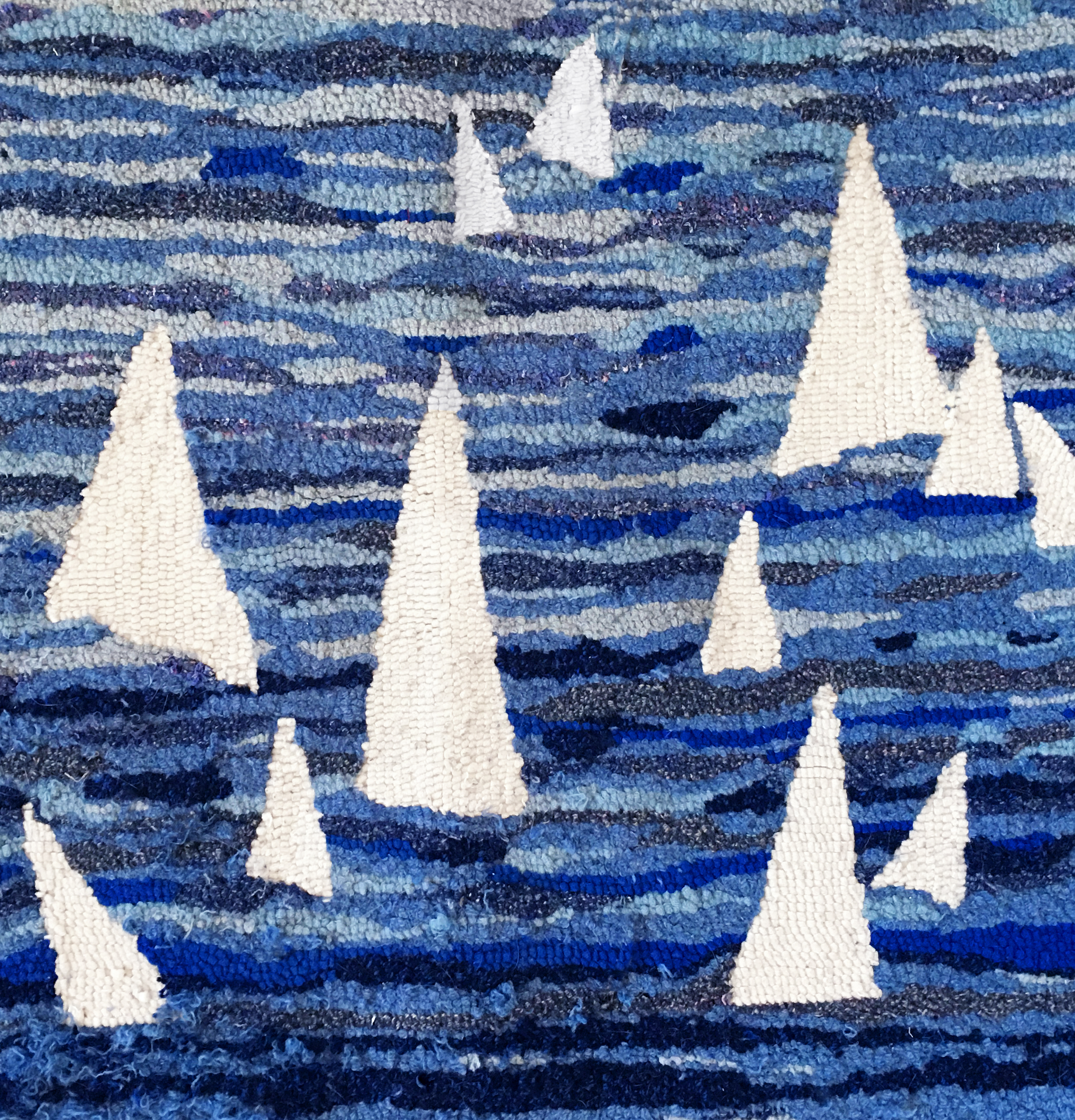 I'm often asked where my ideas come from, and my answer is always "They come from lots of places!" Designs for rugs are everywhere in nature, in books, in the imagination. Friends will often draw a design for me to try. When creating a commissioned piece, often someone will bring me a design or a story/circumstance from which a design emerges.
Contact me to create a piece.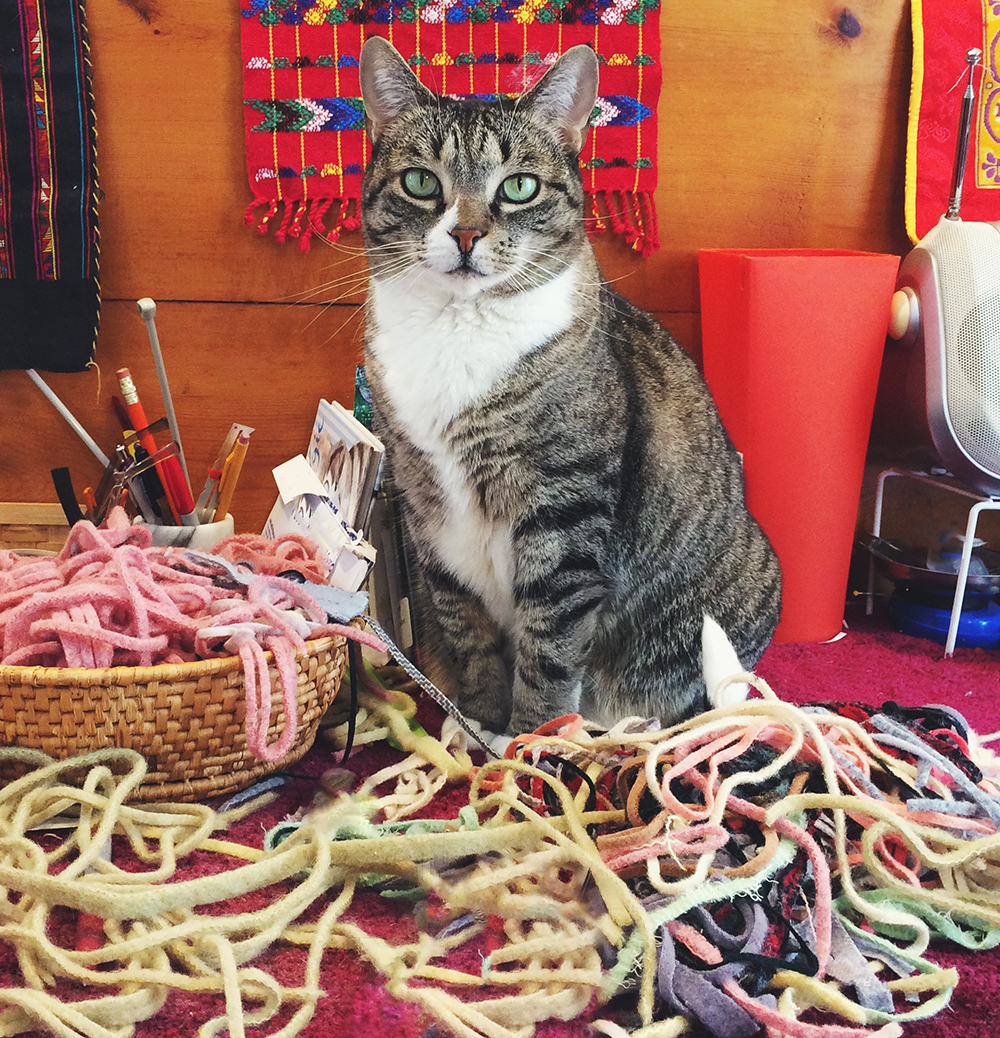 Critter Inspired Creations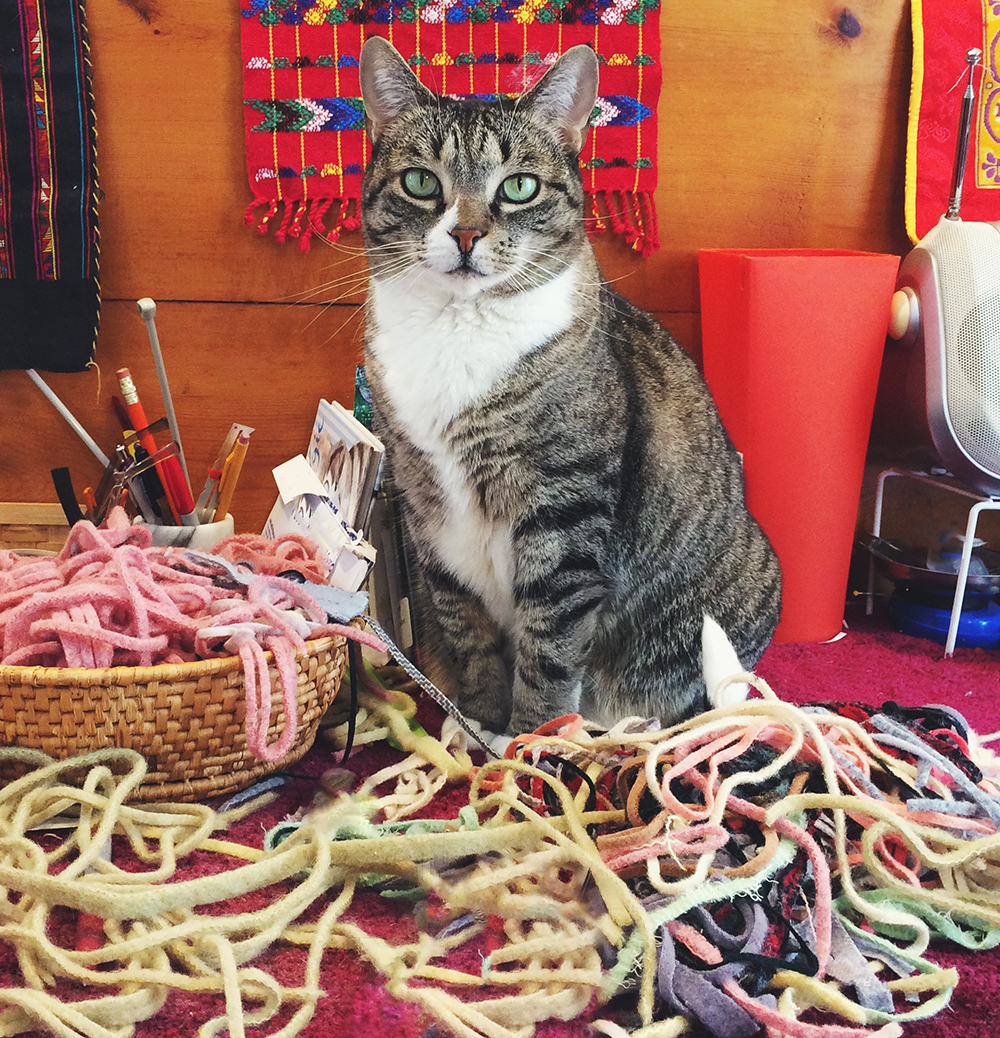 I also make homemade soaps from simple, basic ingredients that have been used for centuries. For years, I've made them to give away to friends all over the country. I experiment with shapes and scents.
I've recently picked up customers in California and North Carolina who've insisted on purchasing my soap-bars, as they now claim to be addicted!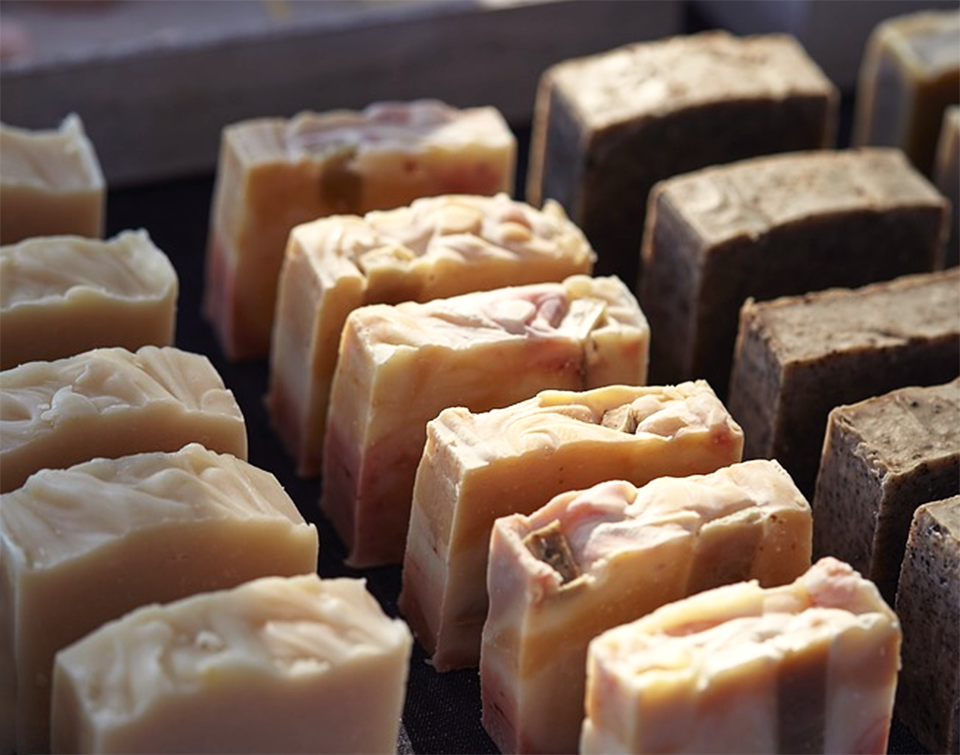 Art In Rugs
by Cynthia Chesna