NOUN
a rug made by drawing loops of yarn or cloth through a foundation of burlap or the like, to form a pattern.
Origin: 1875–80, Americanism
There is still controversy about where hand-hooked rugs began. Some believe the craft dates back to the seventh century Egypt, while others believe it originated in China or Europe.
By the 1940's, rug hooking had become a well established hobby for personal expression in the United States and Canada, as well as a practical pastime.
Hand-hooked rugs hang on the walls of art galleries, museums, office buildings, libraries, and cultural centers across North America. In the past 15 years, the art of hooking has grown in popularity once again.
Art In Rugs is a reflection of this resurgence, with lots of whimsey thrown in.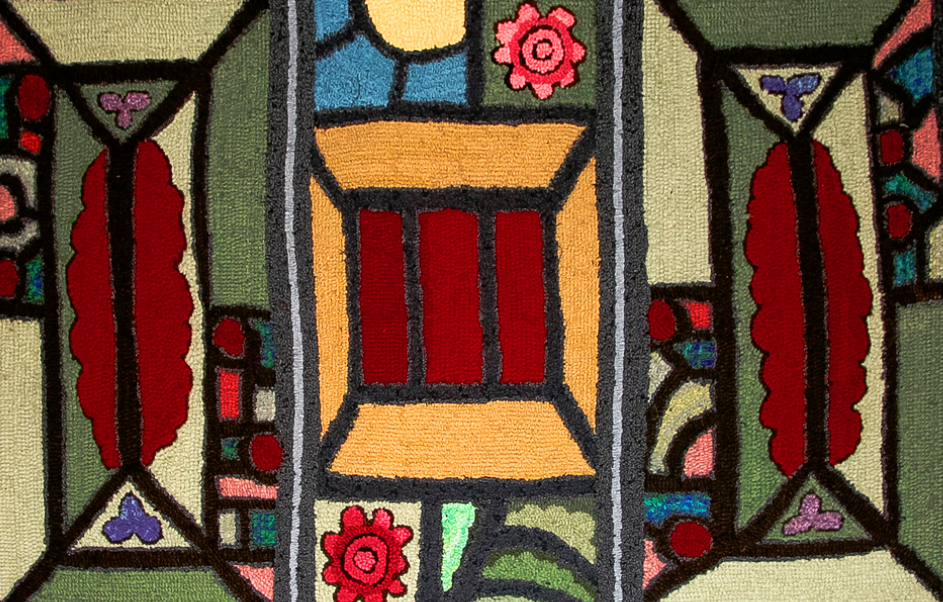 There are many resources out there to explore and keep an eye on if you are interested in hand rug hooking. I've included several here, but if you have an interest, I encourage you to explore the internet and learn all you can.
The Hunterdon County Rug Artisans Guild (HCRAG) in New Jersey is a great website and fun to go through. www.hcrag.com
Here's a good article, Hooked: America's Humble Homemade Rugs, by Susan Hanway Scott, on the history of American hooked rugs: thehuntmagazine.com
An excellent resource for how hooked rugs were made between the 1840's and the present is this link to R. John Howe's Textile and Text. In it he photographically describes materials used, tools used, and methods of hooking. It is and excellent documentation with very good photos. rjohnhowe.wordpress.com
There are many more, and as I find ones I think are particularly interesting, I will add them, so stay tuned.
Art In Rugs
by Cynthia Chesna